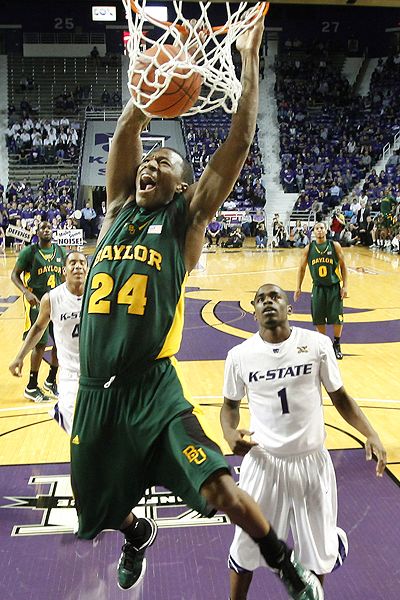 For all the talk during this tournament about where this or that guy will go in the NBA Draft and what All-American team this or that guy made, true fans of college basketball should be excited to see player profiles that do just the opposite.
A Yahoo Sports! profile on LaceDarius Dunn does just that:
LaceDarius Dunn says he doesn't know who made the 2009-10 All-American team, and he isn't sure where he's projected to go in next summer's NBA draft.
You can read the rest of Jason King's article HERE. Perhaps you'll better understand why I root for Baylor to win when they aren't playing Kansas.