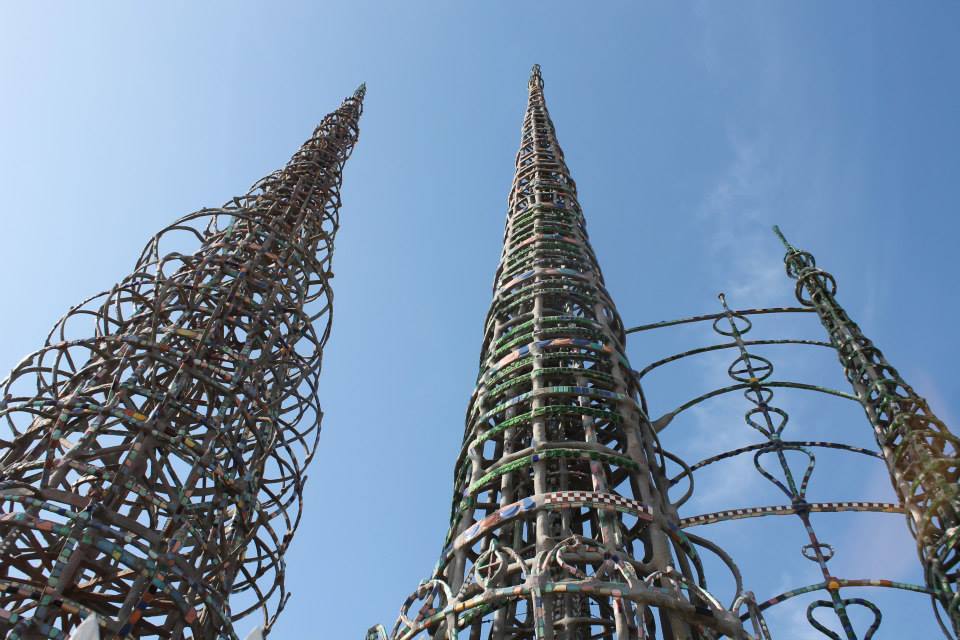 The Year of the Podcast
This past year was a big podcast year for me personally even before Serial dropped its first episode. After faithfully listening to This American Life, The Unblinking Ear, Radiolab and Relevant Podcast for several years, I branched out and discovered a lot of other great audio for my commute (it should also be noted that I started commuting by car again for the first time in a long time). Serial deserved the hype, but so too do a couple of podcasts Alex Blumberg of This American Life and Planet Money launched. The first was StartUp, which documented Blumberg's journey starting his own podcast company and the second was Reply All, a podcast that's basically about the internet. Some other podcasts I really enjoyed this year include Snap Judgment, Mom on Pop, Homemade Stories, Slate's The Gist and Wiretap.
The World Cup
A good chunk of my summer schedule revolved around the World Cup in Brazil and all of the time devoted to watching and reading about soccer was rewarded with an incredible tournament and a final that didn't end in penalty kicks. The U.S. performed admirably, providing plenty of high drama, most especially John Brooks' game-winning goal to finally beat Ghana and helped make millions more Americans sit up and take notice of Tim Howard. But not everything about the world's biggest sporting event was good as soccer fans had to once again endure countless articles and commentary about whether the sport will ever truly catch on in the U.S. As usual, the ignorance, particularly from people who make their living commenting on sports, was astounding.
Australian Accents
My obsession with music from Australia picked up where it left off in 2013 as I was able to see Dick Diver play live on their U.S. tour and was introduced to the wonderful sounds of part-time Australians Luluc and one of the year's finest releases Passerby. Full Ugly also released an album I listened to quite a bit in 2014, Lower Plenty released a new record in the fall and The Twerps signed to Merge Records.
Tweedy/Cloud Nothings/Jad Fair & Danielson and More
Some of my other favorite recordings of the year include the Jeff Tweedy album he made with his son on drums, Cloud Nothings' stellar follow-up to my favorite record of 2012 and Jad Fair & Daniel Smith's collaboration that was equally enjoyable live as it was on record. Damien Jurado's wacky concept album further cemented him as my favorite living songwriter, my initial indifference to the The Parquet Courts wouldn't go away and Glen Galaxy's new band Octagrape proved that dad rock can be weirder and rock harder than anything the millennials are making these days. Saintsenaca's brilliant Dark Arc album and Propaganda's spoken word/hip-hop gem Crimson Cord also spent a lot of time on heavy rotation. As did self-titled debuts by Ultimate Painting and Alvvays toward the tail end of the year ("Archie, Marry Me" might just be my favorite song of the year).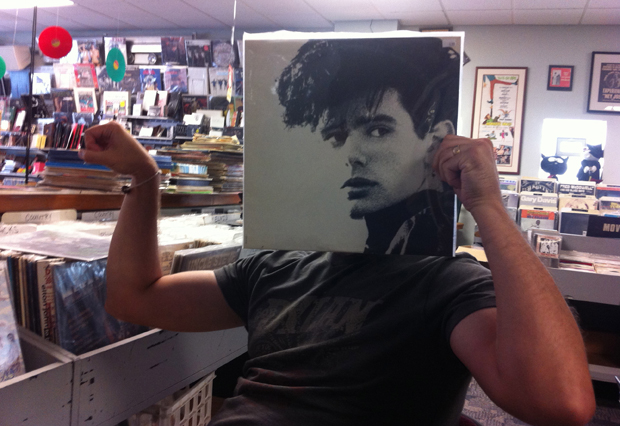 Record Store Road Trip
My older brother and I finally made good on an idea we've had for years now to do a Record Store Road Trip. We took a Friday in the summer and went to as many record stores as we could drive to in the region. The haul had mixed results, but we managed to hit the Princeton Record Exchange and Record Collector in New Jersey and the Philadelphia Record Exchange, Shady Dog Records and Positively Records in Pennsylvania all in a day. We ran out of time to visit Jupiter Records in Delaware, but made it there a few months later and discovered a gem of a record store that yielded a better haul than all of the other stores we visited in a day combined.
Sebastian Joe's Ice Cream/Sprechers Root Beer
Before 2014, I hadn't been to the great state of Minnesota in more than a decade, but I ended up visiting the state twice, once for a trip with my wife and again in the fall for my cousin's wedding. Both times I hit up a wonderful ice cream shop in Minneapolis called Sebastian Joe's and while in Wisconsin on my second trip to the region had what has quickly become one of my favorite root beers, Sprechers.
The Battered Bastards of Baseball
The documentary about the last independent baseball team to play in an affiliated league was not only one of the best documentaries I saw in 2014, but one of the best movies period. The story of Bing Russell's lovable underdog Portland Mavericks ticked all the boxes for me of a great documentary – the story, personalities, soundtrack, editing and production were all top shelf.
Watts Towers
While on a trip to Los Angeles, I had a chance to finally see the Watts Towers in person. The towers are a series of 17 interconnected sculptural structures build in a neighborhood over a 33-year period by Simon Rodia from 1921 to 1954 and amazingly are still standing. The level of detail and the scale of them is really something to see in person.
The 1964-65 World's Fair
I'm kind of a geek about World's Fair history so I was excited to hear discussion in the media commemorating the 50th anniversary of the '64-65 New York City Worlds Fair. Joseph Tirella's book Tommorow-Land did a bang-up job re-creating the time period and the environment surrounding Robert Moses' staging of the fair and its lasting cultural impact. So too did the documentary After the Fair, which details what happened to many of the structures after the fair ended.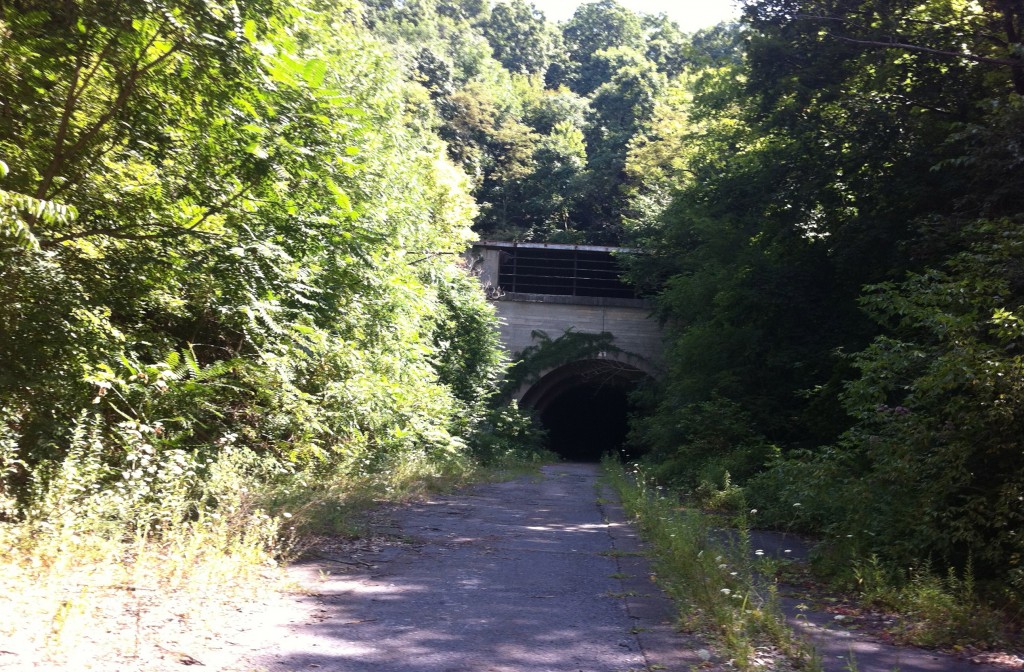 Hiking Abandoned PA Turnpike Tunnels
My dad is a bit of a Pennsylvania Turnpike history nut so this summer he took me on an 13-mile hike of an abandoned stretch of the old turnpike that includes three tunnels and is open to the public as a bike and hiking trail. A couple scenes from the movie The Road were filmed there. If you ever find yourself in Western Pa., I'd recommend doing it.
True Detective/The Middle/Key and Peele and More
I watch more TV these days than movies, but looking back on the past year I realize that beyond the mind-blowingly good HBO series True Detective it's not too easy picking favorites. The Middle remained my favorite sitcom (and Sue Heck still the best character on TV in my mind), but a close second was the second season of the British show Moone Boy. The British show The Wrong Mans had a strong debut and Key and Peele got even better this season. Orange is the New Black was  even grittier and more engaging than the first season. The Walking Dead and The Newsroom both went from guilty pleasures to "these shows might actually be good now" while House of Cards remained a not-very-good show I couldn't stop watching. Nathan For You was really awesome, especially the episode with the whole Dumb Starbucks stunt and sketch comedy show Friends of the People worked its way onto my regular rotation of programs. Lastly, Transparent made me a believer of the hype and critical acclaim, particularly Jeffrey Tambor's performance.
Grand Budapest Hotel/Frank
Is it bad that beyond Wes Anderson's wildly entertaining movie (a film that basically combined all of the best elements of all his previous works) and the inspired-by-Frank Sidebottom movie Frank, I am left scratching my head trying to remember movies I saw and really enjoyed from 2014? Foxcatcher was worth seeing for the acting performances of Steve Carell and Mark Ruffalo, but not so great or enjoyable to watch as a movie. Boyhood deserves a lot of the hype it has received and Begin Again was a guilty pleasure but beyond that I'm having trouble remembering many movies that were actually available to see by the viewing public in 2014 that moved me.
The Good Luck of Right Now/To Rise At A Decent Hour
Silver Linings Playbook author Matthew Quick's latest book (The Good Luck of Right Now) about a middle-aged man who writes letters to Richard Gere after his mom dies and Joshua Ferris's latest book (To Rise At A Decent Hour) about a Luddite Red Sox fan and dentist who encounters someone assuming his identity online were both entertaining and memorable reads. I also caught up this year with Mickey Hess's 2011 novel The Nostalgia Echo, which I absolutely loved.