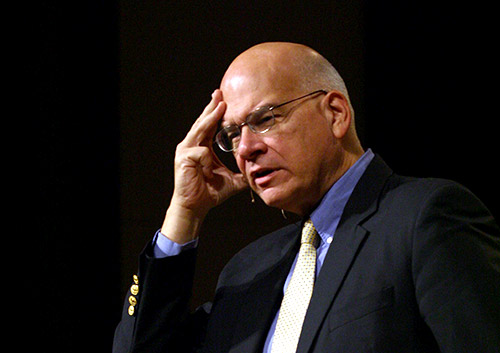 A recent article in New York Magazine about New York City mega church Redeemer Presbyterian and its New York Times bestseller list preacher/author Tim Keller has been producing a fair amount of Web chatter for many of the reasons articles on the topic of large churches and conservative Christian beliefs often do. Last I checked it, the article comment section itself had 189 commenters weighing in.
What struck me most about the article probably has little to do with the discussion. It was this passage:
"I needed something to ground me and didn't know what it was," says 27-year-old Shani Barrett, who moved here from Southern California to make it in theater, so far with limited success. "He was, like, dead-on-balls accurate," is how she describes the experience of hearing Keller speak for the first time. "I just felt he was talking to me and my situation." These days, she says, "I pray after yoga class, I pray before auditions, and before I go onstage. I put it in God's hands. What he wants to happen will happen."
Dead-on-balls accurate. I'd say that's pretty darn accurate wouldn't you?
Read more: Why Are So Many New Yorkers Flocking to Evangelical Christian Preacher Tim Keller? — New York Magazine http://nymag.com/news/features/62374/index2.html#ixzz0Zb9JeOoK