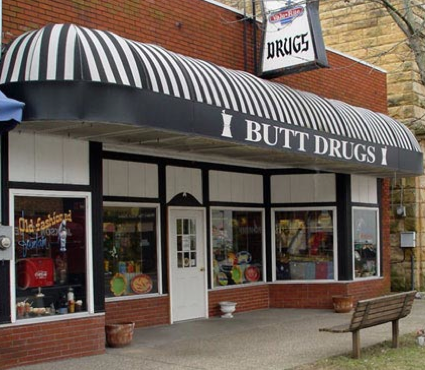 My brother, owner of the "I heart Butt Drugs" T-shirt I bought him for Christmas when I lived a short drive from Butt Drugs in southern Indiana, sent me a link to this video today.
The best part about it is it's no spoof.
Butt Drugs is a real place in Corydon, Ind., and this video, well, it's the first thing you'll see if you go to their Web site.
"When I think drugs, I think Butt Drugs!"
Tagged as: Butt Drugs, commercial, Corydon Indiana, drug store, funny commercial, southern Indiana