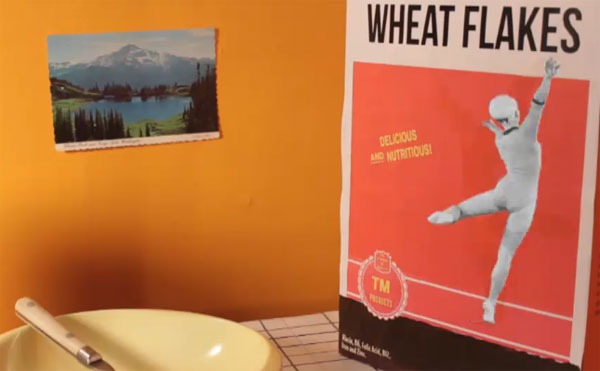 The Spinto Band's new video for the song "What I Love" (off the band's new album, Cool Cocoon) is one of those rare videos you can take your eyes off. Breakfast has never looked cooler.
The idea for the video came from a corner of used books at a local library, according to an email the videos directors Albert Birney and Nick Krill told NPR.
"For a quarter we bought an instructional gymnast book that had pictures for every step of each maneuver. We started scanning these pictures, not really sure what we would do with them. Eventually we had the idea to compare and contrast her gymnastic routine with someone's breakfast routine."
Watch the video below or click HERE.
via NPR