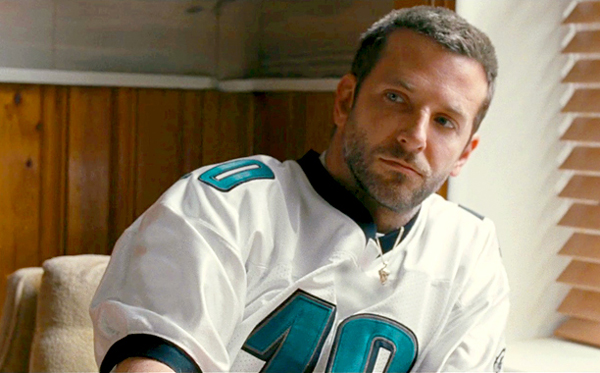 Now, Silver Linings Playbook is full of powerful and realistic performances. And that film does justice to the high level of fanaticism surrounding the Philadelphia sports franchises (as well as real sports fans in general). As Grantland's Zach Baron put it, Silver Linings Playbook is the best sports movie in years because its about 'how we live with sports in the context of our daily lives, how they organize all kinds of other life experiences that have nothing to do with sports, how the teams we like make us who we are in small but specific ways.' Pat Solitano's rage, his father's superstitious and quietly violent demeanor, and Tiffany Maxwell's bruised soul are all infiltrated and haunted by the ghosts of decades of the struggling sports psyche of Philadelphia. All of that, in my opinion, is there in the film.

What isn't there in the film? The accent! Even when Pat Solitano tailgates with his brother, his best friend and his therapist outside of Lincoln Financial Field there is not a single example of the Philadelphia accent! When said tailgating experience turns into an all-out brawl, none of the participants even utters one curse word with the spitfire that only the Philly faithful can truly conjure up. Sure, New York has an iconic hostile accent, but no one truly delivers the phrase "Fuckin' asshole" like an angry Eagles fan. In a movie that has performances that are terrific in many other levels, this lack of attention to realism is noticeable.
-Matt Domino, Puddle of Myself
I moved to the Philadelphia area from Ohio in the mid-'80s and luckily managed to not pick up the accent or the love of Philadelphia sports teams. The only Philadelphia team I root doesn't even play in the city, which is just as well considering how many so-called hardcore sports fans dismiss and overlook them.