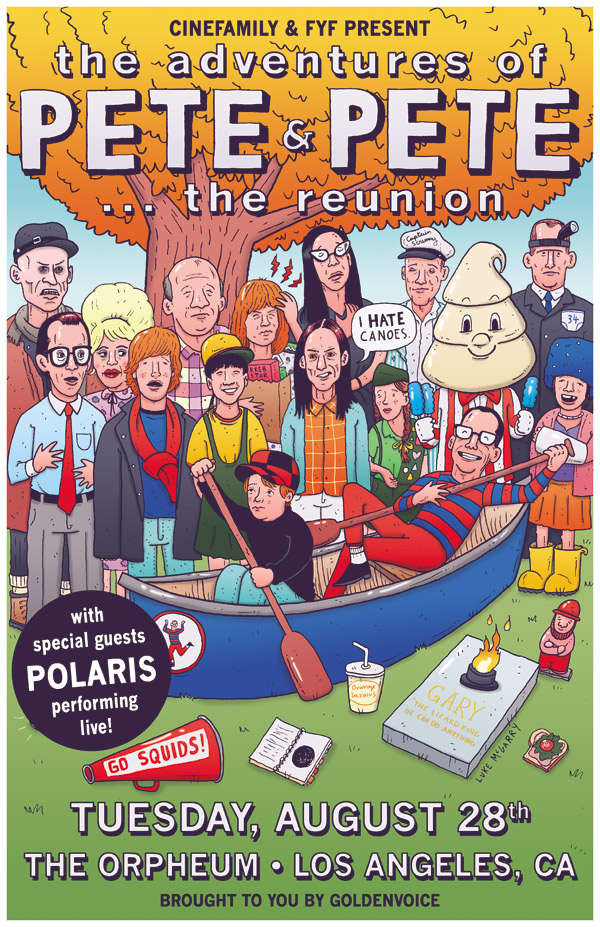 The cast of the beloved '90s show about two brothers with the same name from the fictional North Jersey town of Wellsville is reuniting on a Los Angeles stage on Tuesday, Aug. 28, for what organizers are billing the "Ultimate Pete & Pete Reunion to end all Pete & Pete reunions."
A press release from FYF Fest gives the details:
We'll assemble on one stage virtually the entire population of Wellsville (from its creators to its residents), to wax nostalgic about the quintessential show about nostalgia, to explicate inside jokes, to deconstruct the immaculate mechanism behind the show's making, and to have a great time.  We'll be flashing Petunia tattoos, eating Mr. Tastee ice cream, getting "loaded" on Orange Lazarus, and, for the first and (maybe) last time in history, listening to our favorite songs from the band POLARIS — who are reuniting for this special show.  This is Woodstock for Kreb Scouts, kiddies, and you'll wanna say you were there (or you'll be lying about it later, anyways.)  Clear your calendar.  Get on a plane.   Evade the International Adult Conspiracy.  Just don't be a jerkweed, and do what it takes, cause you don't wanna miss this show!
Click here for more information.