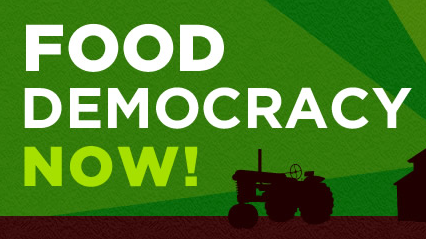 So much for the 52,000-plus people calling for "food democracy now" in an online petition asking President-Elect Barack Obama to consider one of six "sustainable" choices for the next secretary of agriculture. 
As initially anticipated, a pick not among Food Democracy Now's sustainable six will reportedly be named by Obama on Wednesday: former Iowa Gov. Tom Vilsack. 
Vilsack was initially thought to be a frontrunner for the position, but declared in late November that he wasn't under consideration. 
Surprise, it looks like Big Corn's choice is going to be Obama's man after all.
Rod Dreher is right. That's not change foodies can be believe in.
Tagged as: Barack Obama, Food Democracy Now, secretary of agriculture, Tom Vilsack