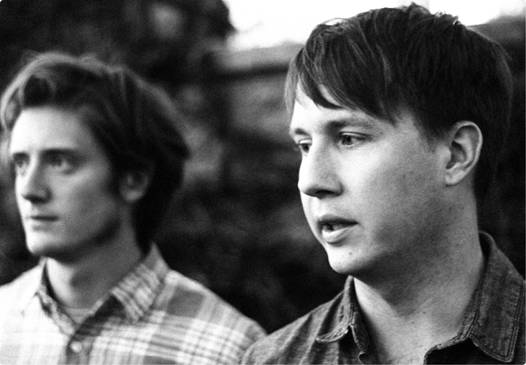 Saxon Shore co-founder Matthew Warn (it was Doty before he and his wife married and both changed their names) has teamed up with Philip Stancil (bass/vocals) to form the Washington D.C.-based duo Midnight Faces.
The pair are releasing their debut full-length, Fornication, on June 18, and plan to tour the U.S., Asia and Europe with a full band in support of the record, which was produced by Jason Martin of Starflyer 59.
Warn describes their sound as "Tom Petty fronting the Cure." Check out the song "Feel This Way" below or click HERE.