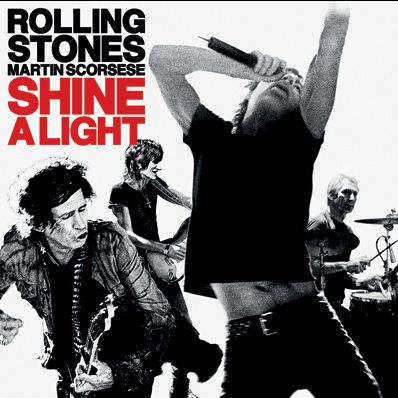 The Rolling Stones – Shine A Light: Original Soundtrack
By Dan MacIntosh
The Rolling Stones are in a unique position: They don't need to prove their greatness any longer, yet they also don't want to live out the rest of their musical days counting on their laurels. Shine a Light is the soundtrack to Martin Scorsese's recent film about the band and is taken directly from a New York City concert. Live albums have the bad reputation of being some of the worst musical throwaways of all time. Not so in this instance, however. The Stones sound in top form, so Mr. Scorsese must have shined a light on 'em at just the right time.
The band is joined by a few special guests, even though they don't really need such star treatment – at least not yet. Jack White, of The White Stripes, sings and plays on "Loving Cup," while Buddy Guy joins in on the partying "Champagne & Reefer." Even Christina Aguilera gets soulful and sounds mighty fine during "Live with me."
Thankfully, the set list is relatively eclectic, with only few obvious inclusions. The show opens with one of these extremely predictable tunes, "Jumpin' Jack Flash." Also, both "Sympathy for the Devil" and "Brown Sugar" still have a lot of life in them, although "Start Me Up" never gets started, for some reason or another. It's fun to hear the rarely heard title track to "Some Girls" in a live setting, and to catch Mick Jagger going country with "Faraway Eyes." The acoustic piano and guitar arrangement of "As Tears Go By" is a pure delight.
Comedian Steven Wright once said something, which went a little like this: "The Stones. I can't believe they're still at it, Fred and Barney." And while The Rolling Stones aren't quite as old as The Flintstones, they're getting there. Shine a Light reveals this ancient band to be aging extremely well with a whole lot of primitive beauty to spare.
Tagged as: Rolling Stones, Shine A Light