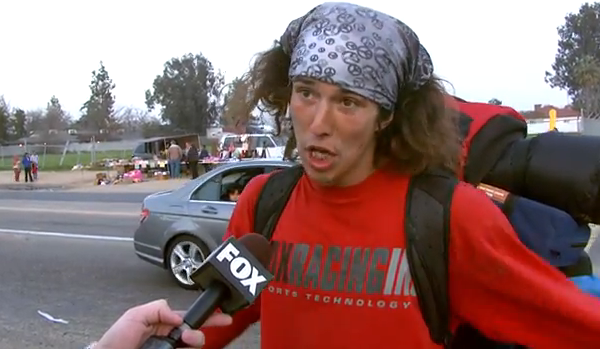 It's early in the year still but we might have already found the viral TV news star of the year in Kai, an hatchet-wielding homeless hitchhiker who saved a woman getting a bear hug from a man claiming to be Jesus Christ who had already run over a utility worker with his car.
Someone is auto-tuning this as we speak, using lines from Kai like "smash, smash, suh-mash" and "there would have been a helluva lot of bodies around here" to create a song you won't be able to get out of your head for weeks.
UPDATE: The Gregory Brothers took less than a week to auto-tune it.
via Mashable