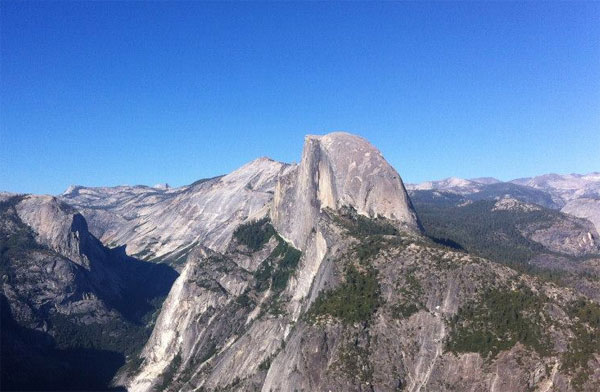 When it comes to reflecting on a year worth of pop culture, I usually like to take my time. Since I don't have anything resembling an editorial schedule here I've been able to do just that this month, purchasing music, watching movies and catching up on TV shows to come up with something resembling a best of list.
Elvis Costello and The Roots
I'm as big of a fan of Elvis Costello as there is, but even I was a little skeptical about his collaboration with The Roots. His previous collaborations with Burt Bacharach, the Brodsky Quartet and Allen Toussaint weren't terrible records but they still rank pretty low on the list of my favorite recordings of his. Wise Up Ghosts and Other Songs not only trumps all of those records; it deserves to be considered alongside his heavy-hitting classics and is the most must have of his recordings in the 2000s.
Binge-Watching Breaking Bad/The Walking Dead/Enlightened
I picked a great year to binge watch television shows. I finally got what everyone was talking about with Breaking Bad, watched all of what was arguably the best and most overlooked show on TV in the year in Enlightened and exorcised my dislike of the zombie genre long enough to plow through The Walking Dead in a matter of weeks (the missing girl storyline nearly lost me in season 2 but I'm glad I stuck it out).
Australian Invasion
Looking through my music collection for standout releases from 2013, I discovered that more than one of my favorite albums had Australia in common. If I were to list my favorite releases of the year in number order, New York by way of Melbourne bands Scott and Charlene's Wedding and Free Time, Chapter Music recording artists Dick Diver and singer-songwriter Courtney Barnett would all likely crack the top 20.
Short Term 12/Fruitvale Station/The Spectacular Now
I don't get to the movies very often and my binge watching of TV shows didn't leave a lot of extra time for movie watching but Short Term 12, Fruitvale Station and The Spectacular Now were all films I watched during my time-off from work over the holidays that stood out as releases from 2013. In my mind, Michael B. Jordan's performance in Fruitvale Station was as Oscar-worthy as all the performances of movies I haven't seen yet.
A Band Called Death/Nothing Can Hurt Me
Band documentaries don't usually have to be that good to pique my interest – I was an avid Behind the Music watcher – but both of these documentaries managed to be good on every level a documentary about a band could be. They each have a similar what could have been storyline of a band being unappreciated in their prime only to be discovered and appreciated years later by an army of music nerds.
Cathedral of Junk
The Cathedral of Junk is more or less what it sounds like. Located in a suburban backyard in Austin, Texas, the cathedral is a massive two-story structure made completely of junk. I got to visit and spend time with the creator back in early December and it was definitely a highlight of my travels in 2013.
Yosemite National Park
Another highlight of my travels in 2013 was crossing Yosemite National Park off my bucket list.
Napoleone's Pizza
By some stroke of accidental algorithm genius on Expedia, I ended up booking a hotel in National City, California, for a night that was across the street from a pizza place that ended up being the one name-dropped in the Tom Waits song "The Ghosts of Saturday Night." It turns out former National City resident Tom Waits once worked at this pizza place we just happened to go to for dinner. There's a photo of him on the wall and several of his albums in the jukebox (strangely enough Asylum Years isn't one of them) so I played a couple dollars worth of his songs.
The Interestings by Meg Wolitzer
Most of the books I read in 2013 were more than a year old, but if I had read more released in '13 I doubt they would haunt me still as much as Meg Wolitzer's novel about a group of friends who meet as pretentious teenagers at a New England arts summer camp and go through a series of ups and downs as they navigate life into adulthood and middle age.
Kleberson Free Kick
Seeing a former World Cup winner from Brazil win a game with a curling free kick in the final minutes of stoppage time right in front of me will have to count as the sports highlight of 2013. Kleberson's kick was in the final minutes of a Philadelphia game this fall against Toronto FC and kept the Union in playoff contention in the final month of the season. The team didn't make the playoffs and Kleberson is gone, but the moment will go down as one of the finest in the young club's history. That it was my Cameroonian friend's first professional soccer game was an added bonus.