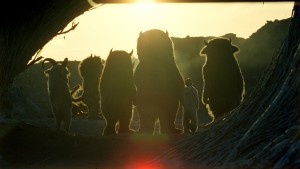 Good, bad, annoying or shady, these were the items that made frequent appearances in my RSS reader this week.
Obama's Teleprompter. The right-wing teleprompter meme has been played up so much lately, the electronic note card machine has its own blog. The blog is kind of funny, even if making fun of a president for having prepared remarks seems a bit strange.  If the great communicator Ronald Reagan used a teleprompter, why can't Obama?
Where The Wild Things Are trailer. Part movie tease. Part Arcade Fire music video. Spike Jonze's worlds colliding, the video was everywhere this week for good reason.
UConn in hot water. A Yahoo! Sports story Jim Calhoun flippantly dismissed as a blog entry couldn't have hit at a better time – for maximum exposure's sake. It's not something you wouldn't actually want to read in a RSS feed though – way too long for that.
John 3:16 sign snagged.  The original Bannerman, Rollen Stewart is in jail for doing for holding a maid hostage in a hotel room, but his famed John 3:16 sign antics live on. Not if this security guard has anything to say about it though.
The death of Culture11. Culture11 was a short-lived conservative Web site modeled off of Slate Magazine. It received a thoughtful eulogy in the Washington Monthly recently and sparked some interesting conversation about conservative media in places like Patrol Magazine.
Tagged as: Jim Calhoun, John 3:16, President Obama, Rollen Stewart, Ronald Reagan, teleprompter, UConn, Where The Wild Things Are