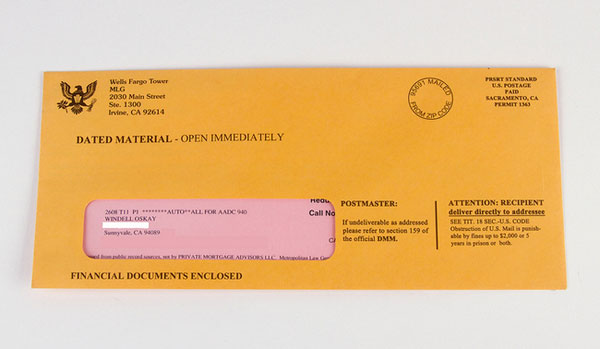 The NFL according to British teenagers. British teenagers answer questions about American football and it sounds like what you might expect a video asking American teenagers questions about cricket or rugby would sound, with British accents.
We Buy White Albums. New York artist Rutherford Chang has been collecting copies of The Beatles' White Album for years. With any other album this would seem like a silly project to dedicate oneself to, but since the album was plain white there are a lot of personalized variations.
World's Most Insane Rope Swing. The video title doesn't like. Pure insanity.
Boba Phett KitchenAid Mixer.  Attach the name Boba Phett to anything and it will generate internet buzz.
Envelopes That Look Important. We've all received them: envelopes that look important but are really junk mail. Here's a collection of a few of them.
Oreo Separator. Oreo managed to get more than 3 million people to watch a video this week about some guy droning on and on about a machine he built to separate an Oreo cookie. Who said videos longer than a minute don't get traction?