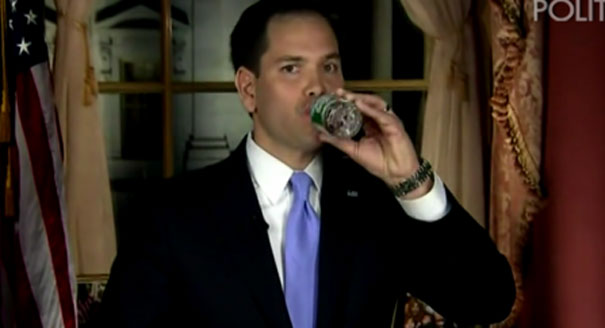 These were the usual suspects in my RSS reader the week of Feb. 10.
The Pope Resigns. The internet completely freaked out with the news of the Pope's announcement that he would be the first head of the Catholic church to step down from the post since 1415 when Gregory XII resigned his post amidst a schism.
Harlem Shake. A dance started in 1981 and popularized in 2001 has taken the internet by storm with the recent sensation of Harlem Shake videos making us forget about "Gangnam Style" all over again.
Technology Problems, 1906. It turns out couples ignoring each other because they were took engrossed in their wireless devices is a problem that dates back more than a century.
Foals. The UK band was everywhere this week with the release of their new record. I was underwhelmed.
Mark Rubio's Water Bottle. I didn't catch the State of the Union address this week, but all I kept hearing about was Mark Rubio and his water bottle. Had to see it I guess.
Meteorite. A meteorite hitting a sparsely populated area of Russia was captured by a dashboard camera. You might want to watch this video more than once. It's stunning.
Tyler, the Creator's Wolf. The Odd Future member announced his new album Wolf. I'm not necessarily a fan of his music, but I am a fan of the artwork.