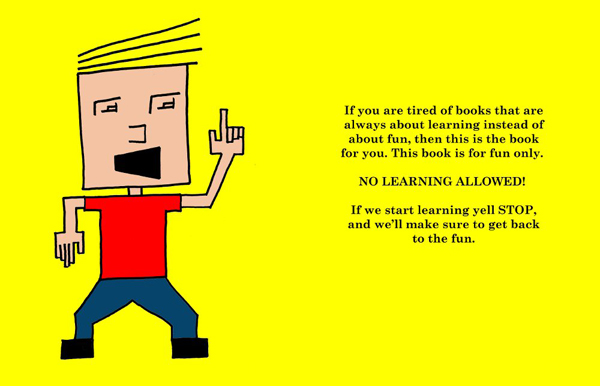 No Learning Allowed is a children's book written by a friend of mine from summer camp who, like all good children's authors, wrote the book initially because he wanted to make his son "laugh out loud."
The basic concept of the book is that it is a kind of anti-children's book that instructs the reader to yell STOP whenever learning is happening. "This book is for fun only." The book also has some wonderful doodles like the one of a spaceship below. You can purchase the hard copy on Amazon.com HERE or download the Kindle version HERE.
For more on the author, check out www.davidbrownauthor.com.