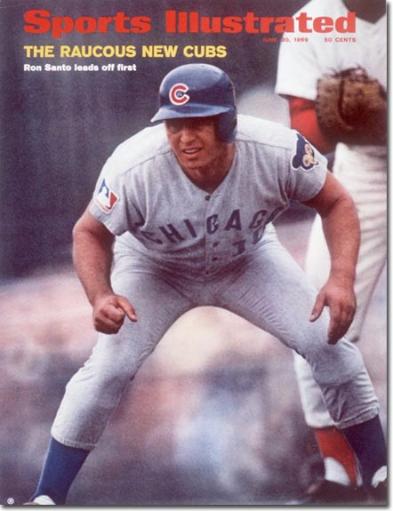 Nine-time All-Star Ron Santo was again denied entry to the Baseball Hall of Fame, this time falling nine votes shy in a vote of living Hall of Famers on Monday.
The lovable Chicago Cubs third basemen, who belongs in the Hall of Fame moreso for his play on the field than his scattered-brained shamelessly biased calls from the radio booth, has grown accustomed to the phone call not coming in December.
He was five votes shy last year and eight votes short the previous time the Veterans Committee voted in 2005.
Joe Gordon, a nine-time All-Star second basemen for the New York Yankees and Cleveland Indians, was the only player elected on Monday. He was selected by a 12-person committee choosing from pre-World War II candidates.
Santo hit .277 with 342 home runs and 1,331 runs batted in his career, adding five Gold Gloves to his nine All-Star appearances.
His unique story – Santo has battled with diabetes since his playing days – is told in "This Old Cub," a moving 2004 documentary co-produced by his son Jeff.
Tagged as: Baseball Hall of Fame, Chicago Cubs, Ron Santo