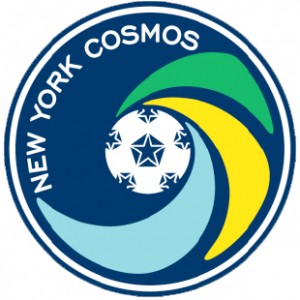 The iconic American soccer team of the '70s and '80s that sold out Giants Stadium with regularity and helped bankrupt professional soccer in the U.S. is going to be fielding a team once again.
Back from the grave in name, merchandise and publicity stunts only for the past two years, the club announced last week that it will be joining the North American Soccer League, a second division league, for the 2013 season. The Cosmos have long been considered the favorite to become Major League Soccer's 20th club, but the organization decided not to wait for that to happen (a stadium deal has to be worked out before the franchise is awarded).
While the brighter side of Cosmos history is on display in attendance figures (topping at times at 70,000), photos of Pelé and stories of European tours, the club's success also masked a deeply flawed league that fizzled out in the '80s and later gave birth to an MLS in the '90s that was built specifically to avoid many of the old NASL's flaws.
News of the Cosmos return has sparked debate among soccer faithful eliciting the kind of mixed emotions and cynicism long-retired bands announcing reunion tours and new albums often draw. As an avid soccer fan who missed the Cosmos days, I'm interested to see how things pan out for the storied club I eventually hope to see run all over the field by the Philadelphia Union.