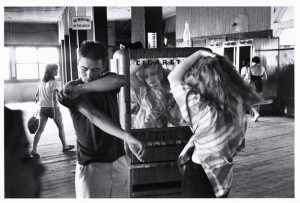 A video for Bob Dylan's "Beyond Here Lies Nothin" featuring a montage of photographs from Bruce Davidson's Brooklyn Gang series was released on Amazon.com today.
Click HERE to check it out.
A photograph from the Brooklyn Gang series is also on the cover of the forthcoming Dylan album, Together Through Life, which is due out on April 28.
Tagged as: Bob Dylan, Bruce Davidson