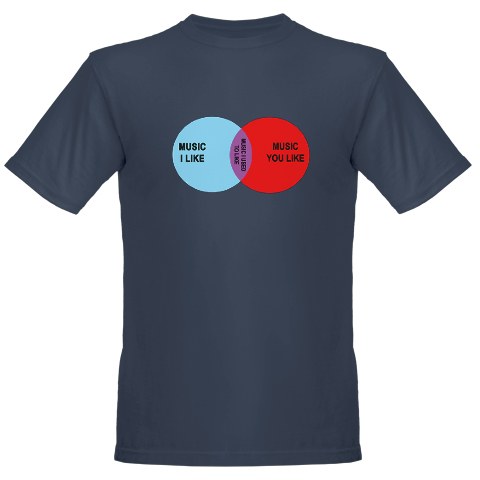 If you've ever watched the amazingly brilliant British comedy IT Crowd, you've no doubt been impressed with the T-shirts that Roy wears in each episode. Unfortunately, I haven't been able to find a place that sells official shirts that aren't Zazzle and CafePress rip-offs, but the one above is definitely a favorite.
It's so true too isn't it? Once other people start liking the same music, the music snob no longer can admit to liking it.
If you have money to throw away, you can buy this shirt HERE.
Tagged as: IT Crowd, IT Crowd shirts, Roy