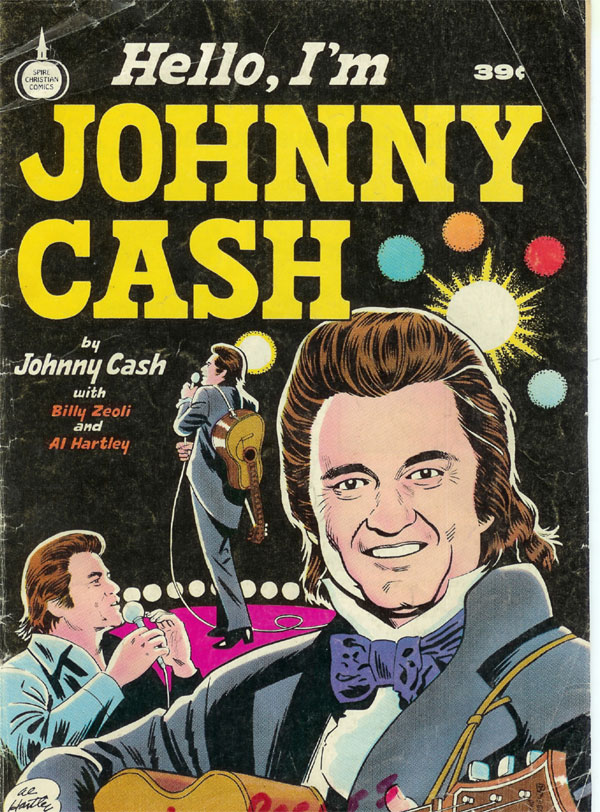 Hello, I'm Johnny Cash is a 1976 comic that tells the redemption story of Johnny Cash. It was produced by Spire Christian Comics so it's a little more heavy-handed with its presentation of the gospel message than the more recent telling of the story in the wonderful 2005 movie Walk the Line.
A PDF of the entire comic is available along with many others from the Spires Christian Comic archive HERE.
What a gem of a find this was by Adam Shields over at Bookwi.se, who went hunting for old Christian comics after reading about a new Christian comic venture. I can't wait to dive into some of the other titles like God's Smuggler and The Cross and the Switchblade.