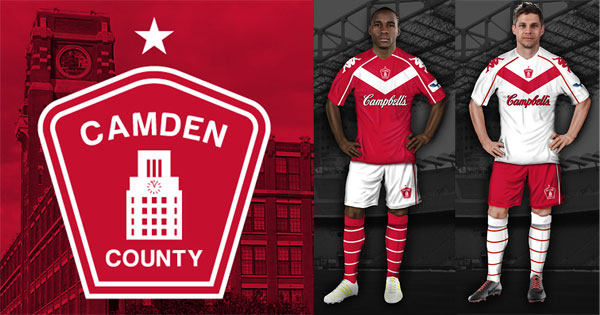 As a kid one of my favorite activities to pass the time on long family road trips was creating imaginary sports leagues with teams and logos, stadium names and more.
Graphic designer Patrick Cummings has done this with American soccer, imagining what soccer might look like in this country today if it had the history, leagues and features like relegation (bottom of the table teams at the top drop down a league and are replaced by top teams in lower league) you see in England.
One of my favorites is the team he created for Camden County that has the iconic RCA building in its logo.
Click here and scroll through the posts to see all of the teams >>