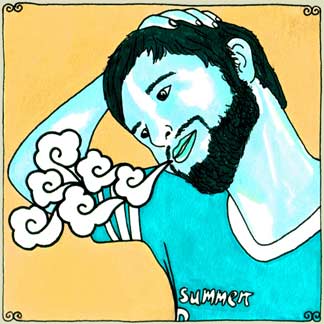 The folks over at Daytrotter.com have posted a short feature story and recording session with our pal John Ringhofer, aka Half-Handed Cloud.
It probably goes a little overboard with some of the religious references and imagery but that's almost par for the course when you aren't afraid to sing reverently about Jesus and you live in a church.
Ringhofer's songs are convergences of faith and pop, the likes of which just aren't out there. It's hard to tell whom he loves more – the Lord or Brian Wilson – and in all honesty, it just may be a dead heat. He doesn't defer his beliefs or his religion – whatever denomination it may be. It's just flaunted as subtly as possible, while still remaining completely transparent and obvious. He is a messenger and he sings songs about cars and that strongest of loves the same way. It's all having to do with the path and with the LIFE and it's all leading us to that one day when our wrinkles have wrinkles and we've forgotten all of our children's faces and names to years, blindness and Alzheimer's.
Click HERE for the rest.
Tagged as: Half-Handed Cloud, John Ringhofer