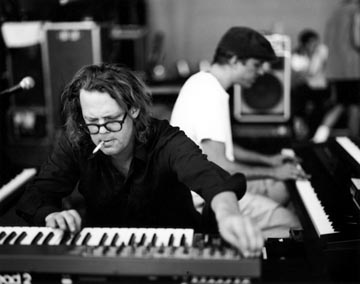 Jay Bennett, the 45-year-old multi-instrumentalist and studio master who had a famous falling out with his former band Wilco during the recording of Yankee Hotel Foxtrot died in his sleep Saturday, according to a short post on the Undertow Music Collective Web site.
The cause of his death was unknown.
More on Jay Bennett can be found HERE and HERE.
Tagged as: Jay Bennett, Undertow Music Collective, Wilco