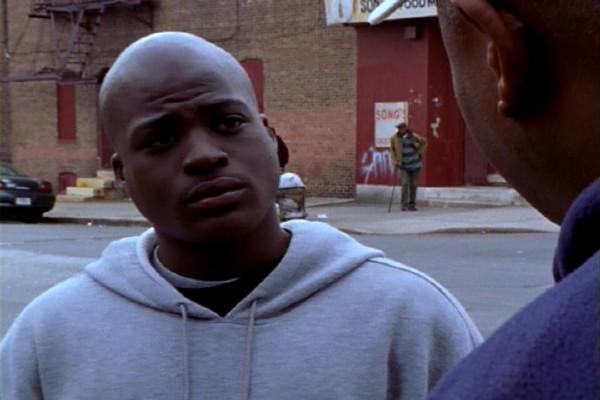 DeAndre McCullough, the precocious teenage West Baltimore drug slinger David Simon profiled in his book The Corner, died recently at the age of 35. Simon eulogizes him on his blog in a way that really captures how his relationship transcended writing.
To remember him as we met him, twenty years ago, is to know everything that was lost, everything that never happened to a boy who could surprise you with his charm and wit and heart.

At fifteen, he was selling drugs on the corners of Fayette Street, but that doesn't begin to explain who he was. For the boys of Franklin Square — too many of them at any rate — slinging was little more than an adolescent adventure, an inevitable rite of passage. And whatever sinister vision you might conjure of a street corner drug trafficker, try to remember that a fifteen-year-old slinger is, well, fifteen years old.

He was funny. He could step back from himself and mock his own stances — "hard work," he would say when I would catch him on a drug corner, "hard work being a black man in America." And then he would catch my eye and laugh knowingly at his presumption. His imitations of white-authority voices — social workers, police officers, juvenile masters, teachers, reporters — were never less than pinpoint, playful savagery. The price of being a white man on Fayette Street and getting to know DeAndre McCullough was to have your from-the-other-America pontifications pulled and scalpeled apart by a manchild with an uncanny ear for hypocrisy and cant.
McCullough appears in the clip below from Simon's HBO hit The Wire as Brother Mouzone's assistant, one of more than one job Simon gave him over the years in his attempts to walk the straight and narrow.
via The Dish