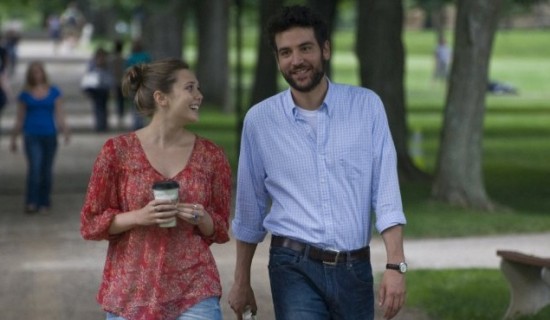 "A liberal arts education solves all your problems."
Newly single and uninspired by his job in college admissions, the introverted Jesse Fisher (Josh Radnor) lives with his head buried in a book. His deep nostalgia for his own alma mater in Ohio – the dining halls and dorm rooms, the parties and poetry seminars – makes him wonder if his best days are behind him. So when his favorite professor (Richard Jenkins) invites him back to campus to speak at his retirement dinner, Jesse jumps at the chance. Meeting Zibby (Elizabeth Olsen) – a precocious classical music-loving sophomore – awakens in Jesse long-dormant feelings of possibility and connection.
As a 30something who majored in English with an almost minor in American studies who now works at a college but isn't looking for love, I have to say I'm looking forward to this one. Also, if you're wondering the name of the band in the second song of the trailer it's the Norwegian pop group Team Me.
via Slash Film