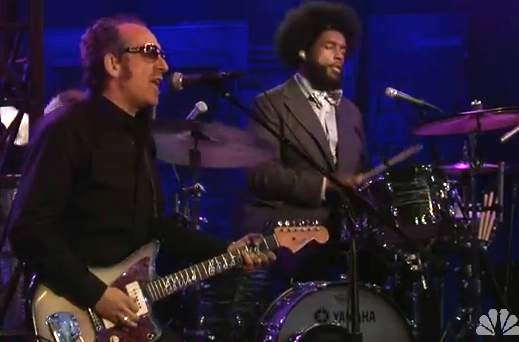 Elvis Costello is reportedly teaming up with The Roots on a new album that was spawned by Costello's appearances on the "Late Show," where The Roots serve as the backing band.
"It was really love at first sight," drummer Ahmir "Questlove" Thompson told Billboard in an interview about the project. "The second time he came on, we surpassed the first one. So by the third time, he was like, 'Let's stop messing around and do something together.'"
The Judgment Night-style collaboration has already yielded 20 songs, which will result in an LP of 12-14 songs releasing sometime later this year, according to the report.