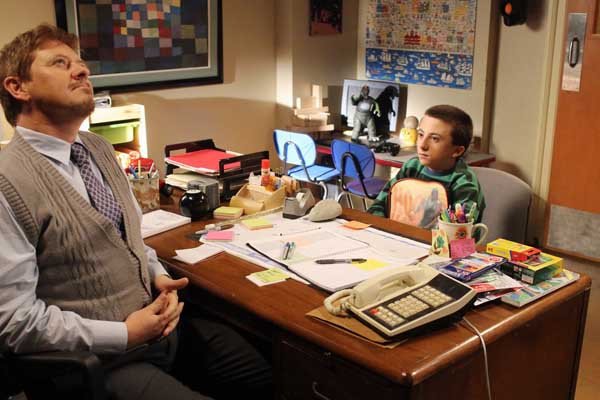 Modern Family gets all the attention, ratings and awards, but The Middle is the best show on ABC right now and one of the five best comedies across the dial. For proof, look no further than the Jan. 9 episode of the show that chronicles a lower middle class Indiana family of five.
While the storyline of the older siblings Axl and Sue working together on a Life Skills project gives the episode its title, it's Brick's interactions with a school counselor who attempts to teach him a different form of life skills that will blow your mind. The counselor, after all, is played by Dave Foley, of Kids In the Hall fame. He even makes a "kids in the hall" reference that Brick's way too young yet way too mature to completely understand.
Like I said, it will blow your mind.