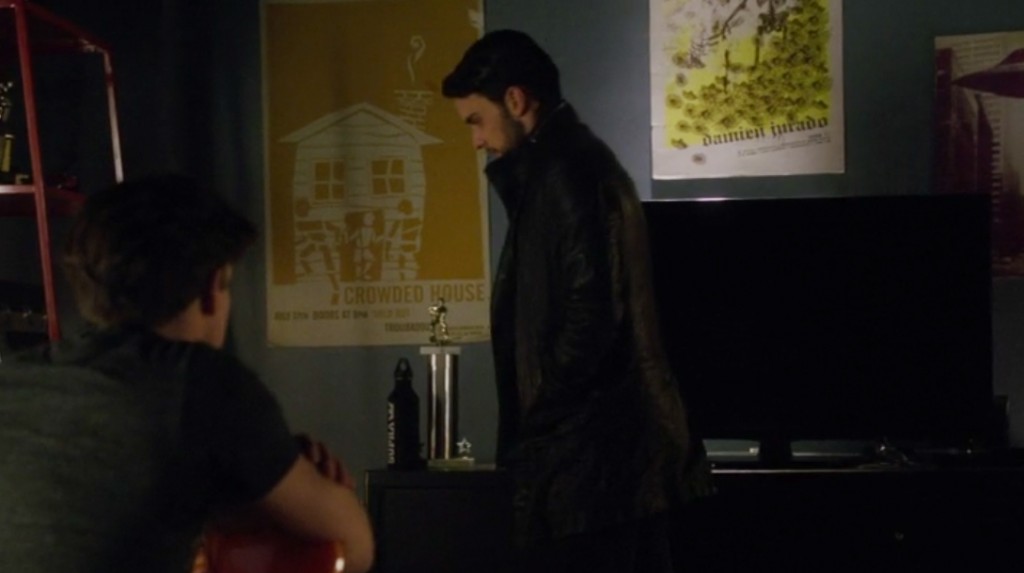 How To Get Away With Murder isn't that great of a show – I more or less hate watched the first half of the first season and have since lost interest in the second half – but a set designer on the show has good taste in music at least.
A Damien Jurado poster from a show he played with Rocky Votolato and author Adam Voith at The Ramp in Berkeley, California, in June 2014 can be spotted in an episode from back in November ("He Has A Wife" episode 1×08) in the room of a one-off character whose nanny has been murdered.
A Crowded House poster can also be seen, which begs the question of whether there are actually any teenagers in America who would have a Crowded House and Damien Jurado show poster from 2004 hanging next to each other in their room.
The Damien Jurado show poster was designed by Jason Munn of Small Stakes. More information on it is available HERE.