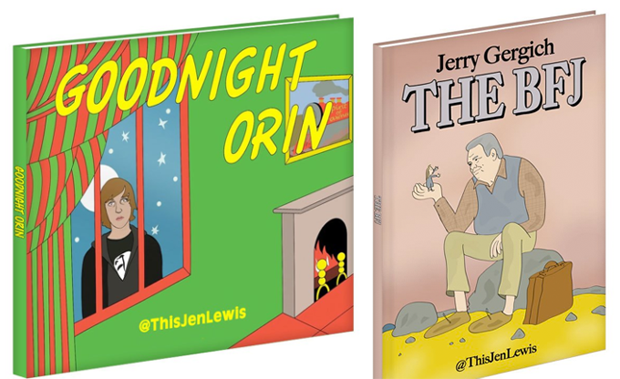 Parks and Recreation is unfortunately coming to an end this week, but the show's zany cast of Pawnee, Indiana-grown characters won't be soon forgotten.
Jen Lewis pays tribute to some of those characters by giving them their own children's books modeled after some of the classics.
You can see the rest of them HERE.