Video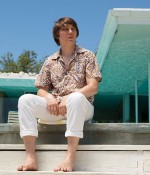 February 26, 2015
The trailer for Love & Mercy starring Paul Dano and John Cusack as singer-songwriter Brian Wilson of The Beach Boys is out ahead of its June 5 release date.

A video from 2013 includes clips of the music behind some of the worst album covers ever created.
A ton of songs, many of them decent even, have some variation of Whoa-oo-oh in them. This video supercut collects a bunch of them.

Andy Dwyer goes to Jurassic World in this fun Chris Pratt mash-up video.

A new documentary tells the wild story of Dock Ellis, the Pittsburgh Pirates pitcher who famously pitched a no hitter on LSD in 1970.