On Rotation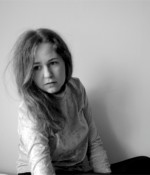 December 18, 2015
I binge-watched the second season of Amazon series Transparent last weekend and all this week I've been going back through to watch different scenes that have stuck with me.

Not that I was looking for another band with Beach in the name to add to my collection, but Danish band Slaughter Beach (not to be confused with Modern Baseball side project Slaughter Beach, Dog) has added to the beach theme of my playlist lately alongside Beach House's two releases.

A release from last January by Brooklyn shoegaze duo Invisible Days has been on regular rotation this week.

A singer-songwriter from Tulsa, Oklahoma, has spent a lot of time on rotation the past week.

I missed Mimicking Birds the last time they released a record back in 2010, but as soon as I heard the song "Bloodlines" from their new album Eons I wasn't about to miss out on the latest effort by the Portland, Ore., band. It's been getting a lot of play this week on my personal […]