Articles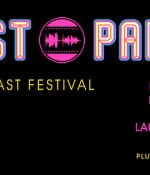 July 29, 2015
Podcasts have been everywhere in the news this year – Serial is still everywhere, President Obama stopped by Marc Maron's garage to be interviewed for WTF – so it only makes sense that the medium would ride the wave of popularity to the level of a stage show simulcasted to movie theaters around the country. But what exactly […]

If you pay close attention in Richard Linklater's Oscar-nominated 2014 film Boyhood, you might recognize a familiar face playing beer pong at a party.

As Liverpool's Jordan Henderson star has risen in the Premier League this season, so too has the popularity of the Twitter account of a Jordan Henderson who lives in Ohio.

A review of the music, books, movies, podcasts, TV shows and other cultural artifacts I enjoyed in 2014.

I'm still recovering from the shock of its time-jump ending, but one of many memorable and subtle moments in the season six finale of Parks and Recreation was one of the bands that took the stage for the Pawnee/Eagleton Unity Day concert. While Jeff Tweedy's cameo was obvious and already the subject of a previous […]