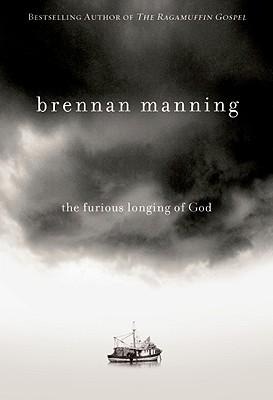 By Matthew Ralph
Gift book. That's the first thing that came to mind when my copy of Brennan Manning's latest, The Furious Longing of God arrived in the mail last month.
A stretch to fill 144 pages even with a generous helping of white space and large graphic dividers splitting up the text that on appearance alone hardly justifies the $16.99 price tag, the book can easily be read over a long lunch break or a train or bus ride to or from work. That's all it took for me to read it anyway.
Fully digesting the poignant prose contained and meditating on the questions asked at the end of each chapter? Well, that's taken a bit longer.
In fact, as I write this I'm still registering and processing Manning's insightful meditation on what he describes as God's furious longing for the individuals scripture says he created in his own image. I've placed the book, heavily dog-eared from the first run-through, by my bedside in hopes of reading and further unpacking his words and the "consider this" questions at the end of each chapter with my wife. I look forward to passing the book on to another sojourner as Manning himself suggests when we are finished.
Manning, best known for The Ragamuffin Gospel, introduces the book much the way he introduces himself at Alcoholics Anonymous meetings and from there goes on to tell a story about a time he was on a shrimp boat caught in a storm he was convinced would kill him. "It was a fury unleashed," Manning writes.
From there Manning uses the storm memory as a metaphor for God's furious love, which he illustrates with personal anecdotes of an illiterate woman reciting scripture on her death bed, an overweight student saved by a father's kiss and a street vendor blown off by a priest (Manning) in the company of millionaires and mixes with a healthy dose of scripture and a fitting reference to Don Quixote.
Along the way he jars the reader with his blunt honesty and is unapologetic to his critics who say he focuses too much on the love of God and not enough on "judgment and hell and how to keep Christ in Christmas." His basic message is straight from Jesus' words recorded in John 15:12: "Love one another as I've loved you."
He sums it up with this:
"Why do we judge Jesus' criterion for authentic discipleship irrelevant? Jesus said the world is going to recognize you as His by only one sign: the way you are with one another on the street every day. You are going to leave people feeling a little better or a little worse. You're going to affirm them or deprive them, but there'll be no neutral exchange. If we as a Christian community took seriously that the sign of our love for Jesus is our love for one another, I am convinced it would change the world."
Cliches and Thomas Kinkade-inspired artwork held safely in check, The Furious Longing of God is a gift of a book written to a Christian audience that, as typically is the case with Manning, would benefit from unpacking, discussing, rereading, meditating on and ultimately putting into daily practice.
Tagged as: Brennan Manning, The Furious Longing of God