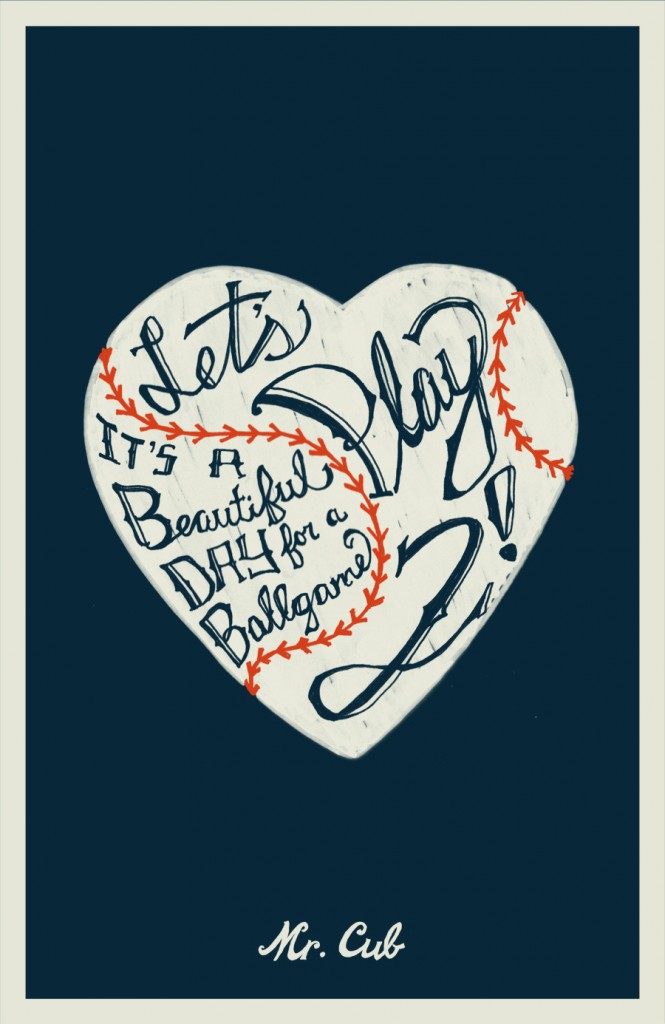 Designer Brian Lindstrom has a visually stunning series of felt banners celebrating the game of baseball, from the shame of the steroid era and Pete Rose's fall from grace to the curse on the Cubs, the painful departure of the Brooklyn Dodgers and legends like Jackie Robinson, Hank Greenberg and Ernie Banks.
The Bases Loaded series, as it is called, is on display at the Big 10 headquarters in Chicago through September. Prints (on paper) are available for $20 each online.
The Classical has an interview with the artist, a Cubs fan.