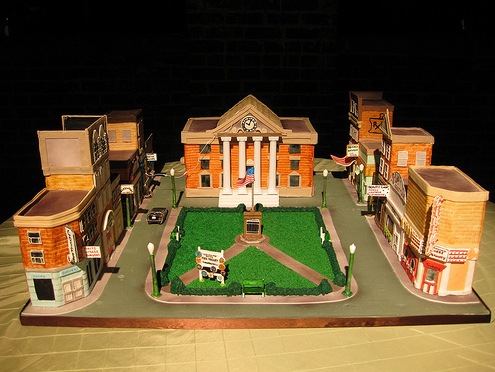 This photo of a cake re-creation of the town square in Back to the Future has been everywhere today. And for good reason. It's a great-looking cake.
What's odd is that the cake was made (by a woman in Atlanta) for a wedding. Because nothing says future wedded bliss like a Hollywood backlot set right?
You can see more pictures of the cake on Flickr user snotboogie's page HERE.
Tagged as: Back to the Future cake, Caryns Cakes