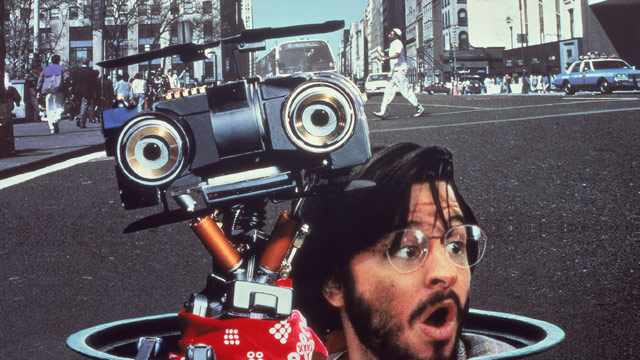 Comedian and actor Aziz Ansari has an episode of his Netflix series Master of None dedicated to Hollywood's dubious history with portraying Indians on film and in television and points out something many of us who haven't seen or thought about Short Circuit 2 in a really long time didn't realize: that the Indian character in the film was played by a white guy.
Ansari interviews that white guy, Fisher Stevens, in a piece on the New York Times that explores the themes raised in the episode.
"After a long conversation, I can confirm Mr. Stevens is not a villain, but was, when he took the role, a well-intentioned if slightly misguided young actor who needed a job during a more culturally insensitive time," Ansari writes.