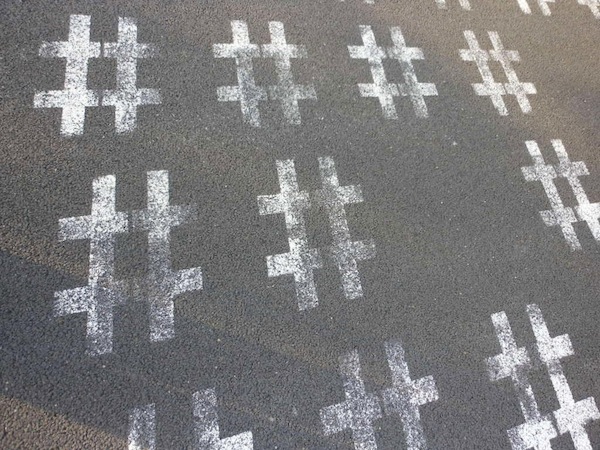 Daniel Victor, the New York Times social media editor, thinks so.
I've heard before: What's the harm? Why not at least try to include #SuperBowl if every little bit helps? Somewhat of a fair point. Using a hashtag does no harm in the same way wood paneling does no harm to your station wagon, or a misspelled tattoo does no harm to your bicep.

Here's where I'll join the rest in unquantifiable hoodoo: I believe hashtags are aesthetically damaging. I believe a tweet free of hashtags is more pleasing to the eye, more easily consumed, and thus more likely to be retweeted (which is a proven way of growing your audience). I believe for every person who stumbles upon your tweet via hashtag, you're likely turning off many more who are put off by hashtag overuse. We need not banish the hashtag, but let's start putting more thought into when we're using it.
I have to admit, I kind of like hashtags… within reason. But if and when Facebook adopts them they probably will end up jumping the shark.