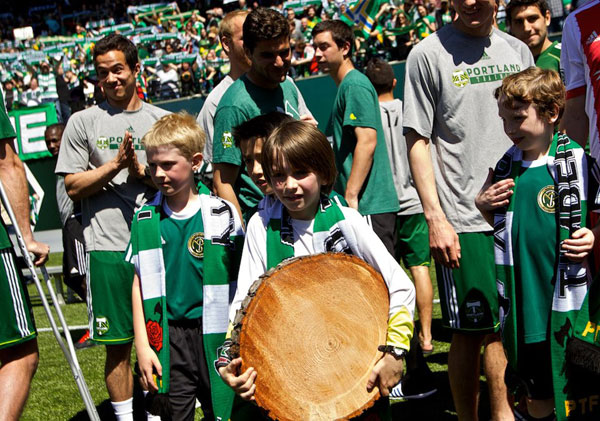 Eight-year-old Atticus Lane-Dupre wasn't able to make his team's last soccer game in the fall because of his battle with cancer but he more than made up for it to his team on Wednesday when his Green Machine got to play the Portland Timbers.
Some 3,000 fans showed up to the game to make Atticus' wish come true in a game made possible by the Timbers and Make-A-Wish® Oregon.
Lane-Dupre netted four goals, including the game winner to give the Green Machine the 10-9 victory over the Timbers.
The beautiful game couldn't look more beautiful than this.