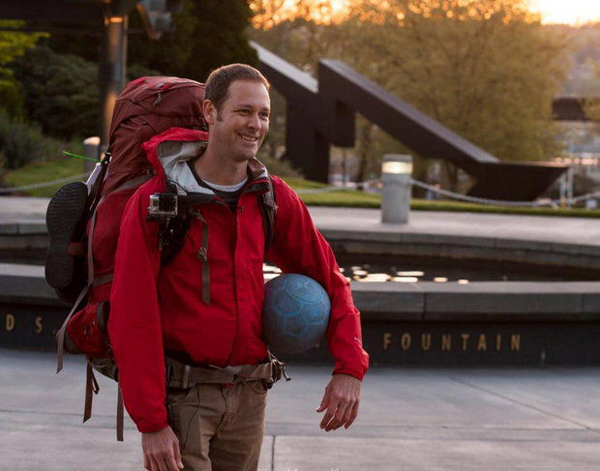 The journey of a Seattle man attempting to dribble a soccer ball 10,000 miles from his home to the World Cup in Brazil next summer ended in tragedy on the Oregon coast Tuesday when the 42-year-old died after being hit by a pickup truck.
Richard Swanson was making the journey to promote the One World Futball Project, a California-based nonprofit whose goal is "to bring the joy of soccer and play to youth in disadvantaged communities so that children can be children no matter where they live."
Swanson was dribbling one of the organization's "virtually indestructible" balls that "never goes flat" and "never needs a pump." He left on May 1 and according to reports was hit while walking on a highway near the city limits of Lincoln City, Ore. The driver was not charged and is said to have cooperated with authorities.
A Seattle Sounders supporter, Swanson was a private investigator and graphic designer between jobs who was an avid runner, soccer player and father of two.
His arrival in Sao Paulo for the start of the 2014 World Cup, as he had planned, would have made for an incredible story but instead the sudden and tragic end of the trek so early into it makes his website, BreakawayBrazil.com, all the more difficult to read.
"It is with a heavy heart to notify you that Richard Swanson passed on this morning," a message posted on the Breakaway Brazil Facebook page reads. "His team, family, friends, and loved ones will miss him and love him dearly. You made it to Brazil in our hearts, Richard."
A message on the One World Futbol Project Facebook page noted that he had "in a very short time walked his way into many lives."
His plans for the journey, outlined on the website, included stops in 11 countries.
"I'm looking to be hosted by some interesting strangers-turned-friends, shown your amazing hood, crash on the couches of some great people across (North America, Central America, South America), and make friends from all over the globe," he wrote on his website.